10 Best Practices for Your School's Online Inquiries
Nov 24, 2021
Blog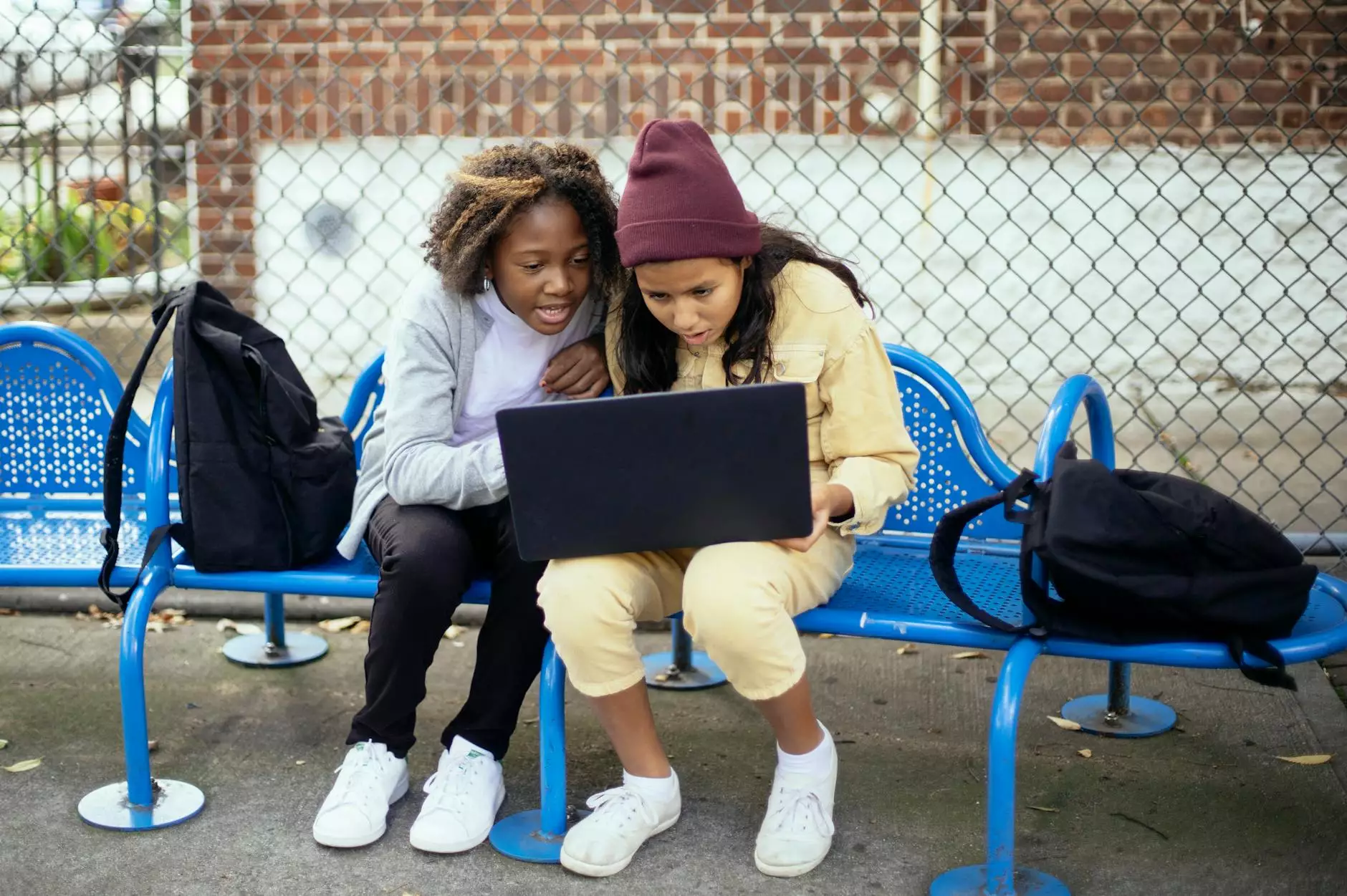 Welcome to Smartbiz Design, your trusted partner in digital marketing for educational institutions. In this comprehensive guide, we will share with you the 10 best practices to enhance and improve your school's online inquiries. By implementing these strategies, you can attract more prospective students, increase engagement, and ultimately drive enrollment numbers.
1. Optimize Your Website for Search Engines
Search engine optimization (SEO) is crucial for boosting your website's visibility in search engine results. By conducting thorough keyword research and implementing on-page optimization techniques, such as meta tags, headings, and content optimization, you can improve your website's organic rankings.
2. Create Engaging Landing Pages
Landing pages are specifically designed to capture the attention of prospective students and encourage them to take action. Make sure your landing pages have compelling headlines, clear call-to-action buttons, and relevant content that showcases the unique features and benefits of your school.
3. Leverage Social Media Platforms
Social media has become an essential part of any successful digital marketing strategy. Utilize platforms like Facebook, Instagram, and Twitter to connect with your target audience, share valuable content, promote events, and engage in meaningful conversations to generate interest and inquiries.
4. Implement Live Chat Support
Offering live chat support on your website provides immediate assistance to potential students, answering their questions and addressing their concerns in real-time. This personalized approach can significantly increase their confidence in your school and lead to higher inquiry rates.
5. Optimize Your Contact Forms
Ensure that your online forms are user-friendly, easy to fill out, and optimized for different devices. Collect only essential information and avoid overwhelming potential students with a long list of mandatory fields. Keep the form submission process as simple and straightforward as possible.
6. Provide Valuable Content
Create informative and valuable content that addresses the pain points and interests of your target audience. Publish blog articles, videos, and infographics related to education, career prospects, campus life, and other relevant topics. This establishes your school as a trusted source of information and attracts potential students.
7. Optimize Your Google My Business Listing
Claim and optimize your Google My Business listing to enhance your school's local online presence. Add accurate and up-to-date information, including your school's address, contact details, website URL, and images. Encourage positive reviews from satisfied students and engage with the local community through posts and updates.
8. Implement Retargeting Strategies
Retargeting allows you to reach out to individuals who have previously visited your website or shown interest in your offerings. By displaying relevant ads on other websites and social media platforms, you can stay top-of-mind and encourage them to reconsider their decision, increasing the chances of converting them into inquiries.
9. Leverage Video Marketing
Use the power of video to showcase your school's facilities, faculty, student testimonials, and success stories. Invest in high-quality video production and optimize your videos for search engines. Share these videos on your website, social media channels, and video-sharing platforms to attract and engage potential students.
10. Analyze and Adjust Your Strategies
Implementing the above best practices is just the beginning. Continually analyze and measure the effectiveness of your digital marketing efforts. Use analytics tools to gain insights into user behavior, conversion rates, and engagement metrics. Based on the data collected, make necessary adjustments and improvements to ensure long-term success.
In conclusion, enhancing your school's online inquiries requires a holistic approach that incorporates SEO, engaging landing pages, social media marketing, live chat support, optimized contact forms, valuable content creation, Google My Business optimization, retargeting strategies, video marketing, and ongoing analysis. By following these 10 best practices, Smartbiz Design can help your school stand out from the competition and attract a steady stream of inquiries for enrollment.