On-Demand Mobile Apps Solutions, Web Portals & Softwares
Oct 31, 2019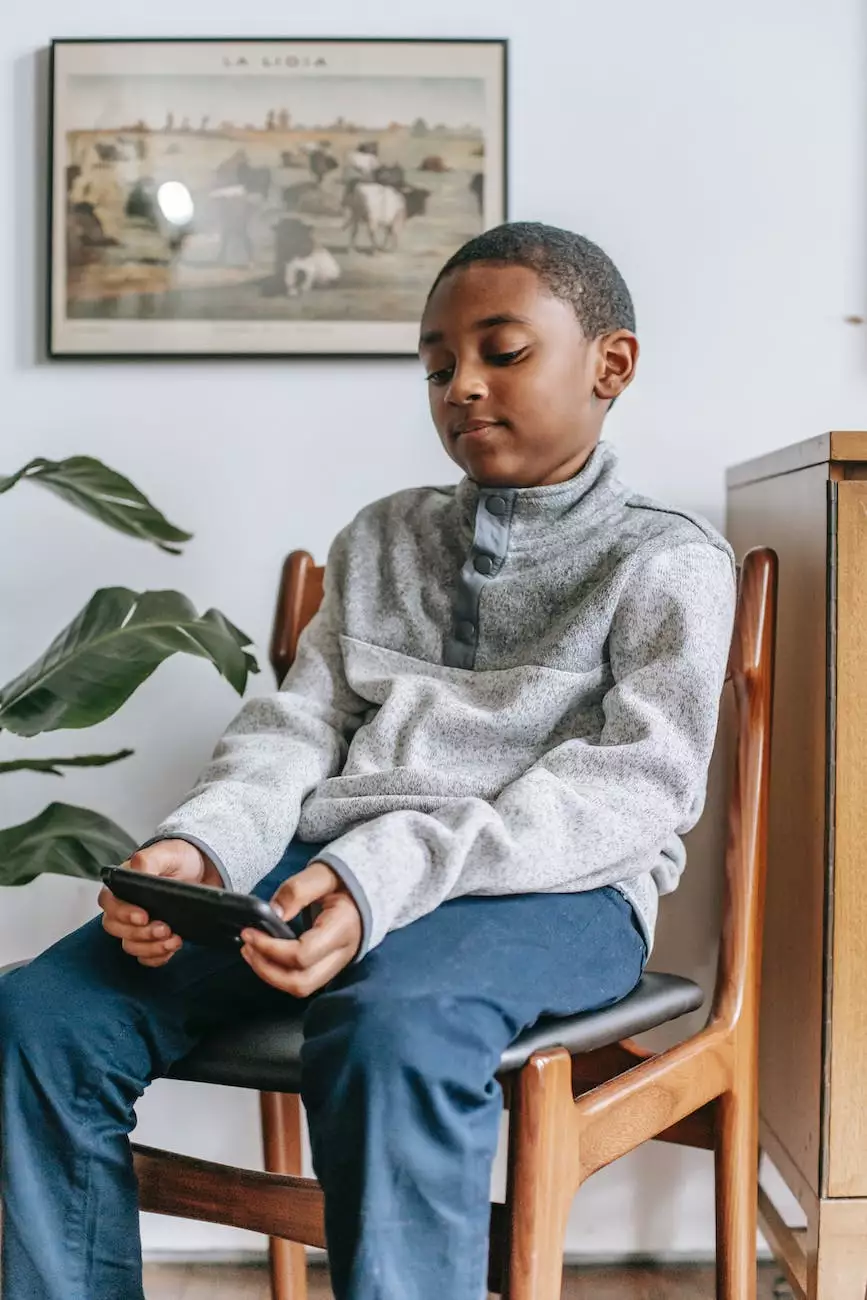 Welcome to Smartbiz Design, your go-to digital marketing agency for exceptional on-demand mobile app solutions, web portals, and software services. With our team of expert SEO professionals and high-end copywriters, we drive businesses in the Business and Consumer Services industry to new heights. Our comprehensive and innovative solutions make us stand out from the competition.
Why Choose Smartbiz Design?
At Smartbiz Design, we understand the importance of a strong online presence in today's digital world. That's why we offer top-notch on-demand mobile app solutions, web portals, and software services tailored to your business needs. Our team follows the latest trends and employs cutting-edge strategies to ensure your website outranks others, helping you stay ahead of the competition.
Our Range of Services
On-Demand Mobile App Solutions
Smartbiz Design specializes in creating on-demand mobile applications that are personalized and user-friendly. Our team of skilled developers and designers build custom mobile apps that cater to specific business requirements. With a focus on user experience and functionality, our apps are designed to elevate your business and provide a seamless experience to your customers.
Web Portals
Unlock the potential of your business with our cutting-edge web portal solutions. Our team leverages the latest technologies to develop fully customized web portals that cater to your unique business needs. Whether you require an e-commerce portal or a comprehensive management system, we have the expertise to create an engaging and intuitive portal that drives results.
Software Solutions
In today's fast-paced digital landscape, having efficient software solutions can make all the difference. At Smartbiz Design, we develop bespoke software that streamlines your business operations and enhances productivity. Our experienced team ensures that your software solution is user-friendly, secure, and scalable, enabling you to stay ahead in the competitive market.
Why Invest in On-Demand Mobile Apps, Web Portals & Softwares?
Investing in on-demand mobile apps, web portals, and software solutions offers numerous benefits to your business:
Increased Efficiency: Streamline processes and improve operational efficiency through custom-built solutions tailored to your business needs.
Enhanced Customer Experience: Provide a seamless and engaging experience to your customers, resulting in higher satisfaction and repeat business.
Competitive Advantage: Stay ahead of the competition by leveraging cutting-edge technologies to deliver innovative solutions to your customers.
Scalability and Flexibility: Our solutions are designed to grow with your business, ensuring scalability and flexibility for future expansion.
Improved Decision Making: Access real-time data and analytics through our software solutions, enabling informed decision-making and strategic planning.
How Smartbiz Design Helps You Outrank Competitors
As leaders in the digital marketing industry, we understand the importance of ranking high on search engines like Google. Our team of expert SEO professionals and high-end copywriters utilize proven strategies to help your website outrank competitors. Here's how we do it:
Keyword Research and Optimization
We conduct extensive keyword research to identify the most relevant and highly searched terms in your industry. By optimizing your website's content with these keywords, we improve its visibility, making it more likely to appear at the top of search engine results pages.
Compelling and Relevant Content
Our team of high-end copywriters creates compelling and relevant content that resonates with your target audience. By incorporating your target keywords strategically into the content, we ensure that search engines recognize the relevance and quality of your website, boosting its search rankings.
Technical SEO Optimization
In addition to content optimization, our SEO experts perform technical SEO optimization to enhance your website's performance. We optimize meta tags, improve site speed, ensure mobile-friendliness, and implement other technical strategies to improve your website's search rankings.
Quality Backlink Building
We build high-quality backlinks from reputable and relevant websites, further boosting your website's authority and visibility. By earning backlinks from authoritative sources, your website gains credibility in the eyes of search engines, leading to higher search rankings.
Continuous Monitoring and Analysis
Our SEO professionals continuously monitor and analyze your website's performance and make data-driven adjustments to improve its search rankings. Through comprehensive data analysis, we identify areas for improvement and implement strategies to maximize your website's visibility.
Experience the Smartbiz Design Difference
With Smartbiz Design, you can expect top-tier on-demand mobile app solutions, web portals, and software services that propel your business forward. Our unmatched expertise in SEO and high-end copywriting ensures that your website not only ranks high but also delivers exceptional user experiences. Stay ahead of the competition in the Business and Consumer Services industry by choosing Smartbiz Design as your partner.