SHEIN App Clone - How to Develop a Women's Fashion App
Aug 12, 2022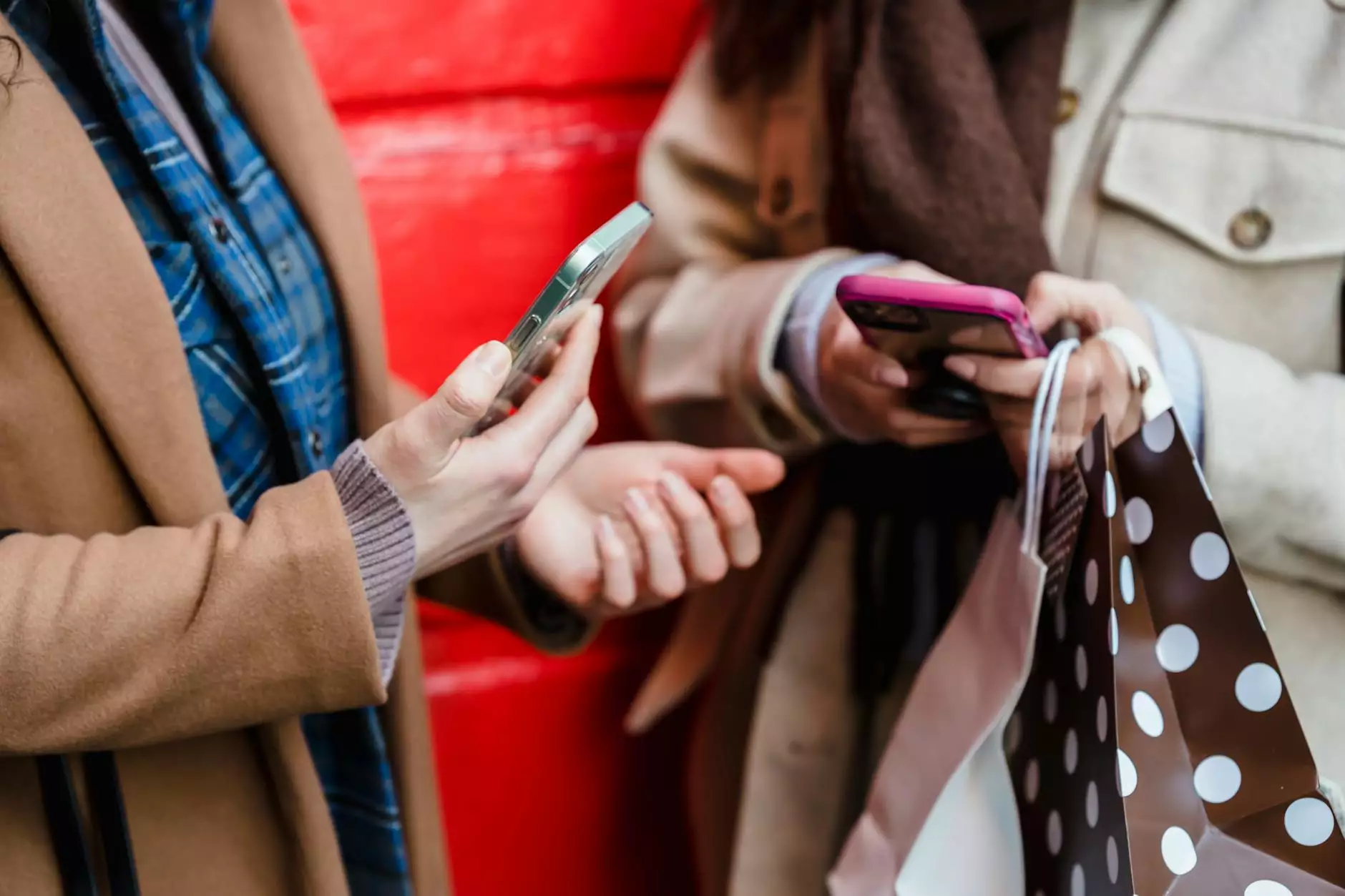 Welcome to Smartbiz Design, a leading digital marketing agency specializing in app development and innovative solutions for businesses in the women's fashion industry. In this comprehensive guide, we will walk you through the process of developing a SHEIN app clone, helping you create a user-friendly fashion platform that stands out from its competitors.
The Importance of a Women's Fashion App
In today's technologically advanced world, having a dedicated app for your women's fashion business is crucial for success. A mobile app provides a seamless and personalized shopping experience for your customers, allowing them to browse and purchase your latest collections with ease.
A women's fashion app, such as a SHEIN app clone, offers a range of benefits for both your business and your customers:
Convenience: By developing a women's fashion app, you offer your customers the convenience of shopping on-the-go, at any time and from anywhere. This accessibility leads to increased customer engagement and sales.
Enhanced User Experience: A well-designed app provides an enhanced user experience, giving your customers a seamless browsing and purchasing journey. With personalized recommendations, easy navigation, and secure payment options, your customers are more likely to return and recommend your app to others.
Brand Loyalty and Engagement: A dedicated app allows you to build stronger connections with your target audience. Through push notifications, loyalty programs, and exclusive offers, you can engage with your customers and foster brand loyalty, leading to repeat purchases and increased customer lifetime value.
Data Collection and Analysis: Developing a women's fashion app enables you to gather important data about your customers' preferences, shopping behavior, and demographics. This data can be analyzed and utilized to make informed business decisions, optimize marketing strategies, and deliver personalized user experiences.
Developing a SHEIN App Clone with Smartbiz Design
At Smartbiz Design, we specialize in creating high-end, custom-built women's fashion apps tailored to meet your unique business requirements. We understand that every fashion brand is different, and we strive to develop an app that reflects your brand identity and resonates with your target audience.
Our expert team of developers, designers, and digital marketers work closely with you throughout the app development process, ensuring that your vision is translated into a functional and visually appealing app. With our experience in the women's fashion industry and our technical expertise, we guarantee a flawless user experience and seamless integration of essential features.
Key Features of a SHEIN App Clone
When developing a SHEIN app clone, it is important to consider the key features that will set your app apart from others in the market:
User-Friendly Interface: A well-designed and intuitive user interface is critical for a successful women's fashion app. We focus on creating an interface that is easy to navigate, visually appealing, and showcases your products effectively.
Advanced Search and Filtering: Implementing advanced search and filtering options allows your customers to find the exact products they are looking for quickly. This feature enhances the user experience, increases customer satisfaction, and encourages repeat visits.
Product Recommendations: Personalized product recommendations based on customer preferences and browsing history can significantly increase sales and engagement. By leveraging advanced algorithms, our SHEIN app clone will provide tailored suggestions that match your customers' tastes.
Seamless Checkout and Payment: A smooth and secure checkout process is essential to avoid cart abandonment and enhance customer satisfaction. We ensure seamless integration with popular payment gateways and implement robust security measures to protect sensitive customer information.
Order Tracking and Notifications: Providing order tracking and notifications keep your customers informed about the progress of their purchases. Real-time updates and notifications on shipping, delivery, and offers keep customers engaged and build trust.
These are just a few of the key features we consider when developing a SHEIN app clone. Our team will work closely with you to determine additional features and functionalities that align with your specific business goals.
Contact Smartbiz Design for Custom Women's Fashion App Development
Ready to take your women's fashion business to new heights with a SHEIN app clone? Contact Smartbiz Design today for a customized app development solution tailored to your business needs. Our experienced team is dedicated to helping you create a cutting-edge women's fashion app that boosts your online presence, drives sales, and enhances customer engagement.
With our expertise in digital marketing and app development, we ensure that your app stands out in the highly competitive women's fashion market. Let us help you unlock the full potential of your business with a high-performing and visually stunning app.
Don't miss out on the numerous benefits of a women's fashion app. Get in touch with Smartbiz Design today to get started on your app development journey!