How to Find the Right Niche for Your Product Business
Jan 9, 2022
Blog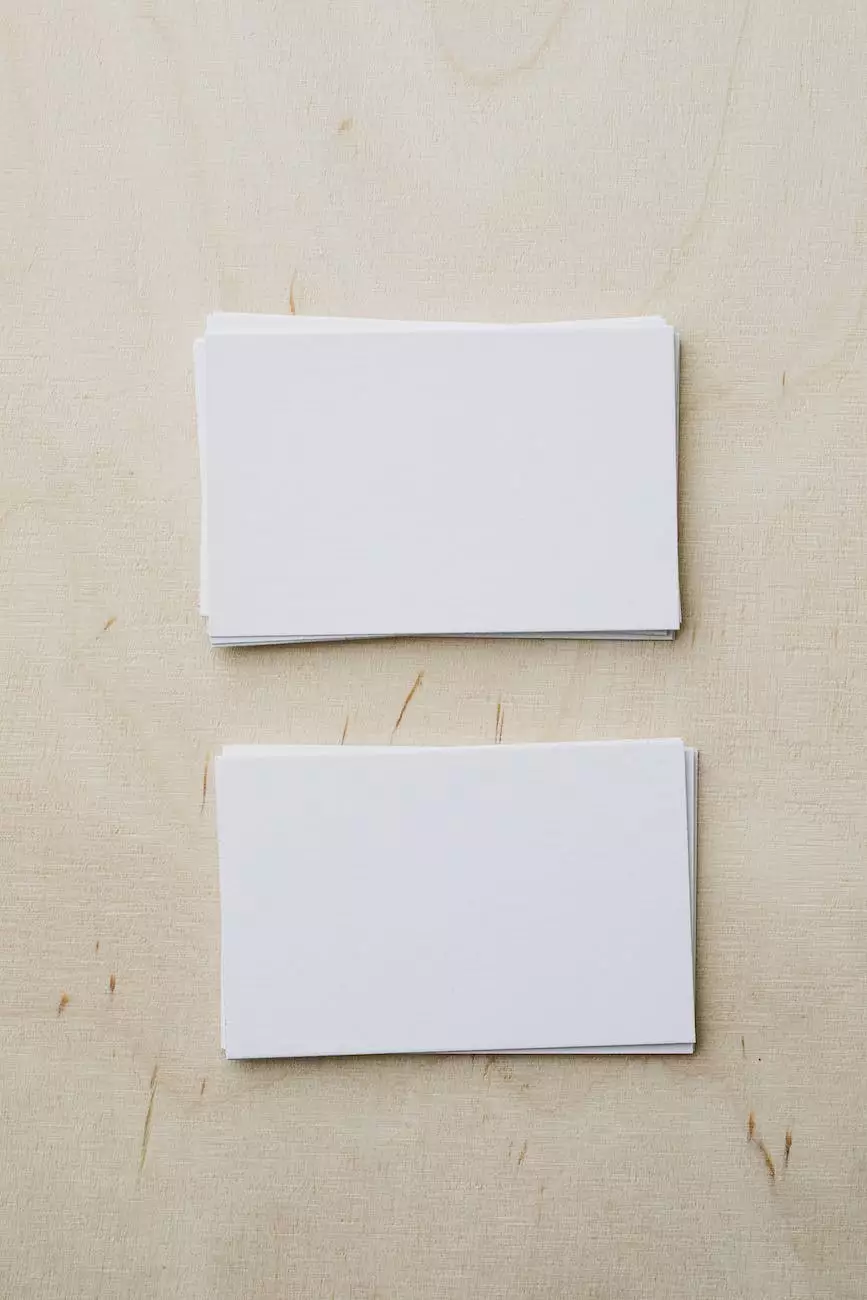 Introduction
Welcome to Smartbiz Design, a leading provider of digital marketing solutions in the Business and Consumer Services industry. In this comprehensive guide, we will share valuable insights on how to find the right niche for your product business. Choosing a profitable niche is crucial for business success, and our team of experts is here to guide you through the process.
Why Choosing the Right Niche Matters
Before we dive into the steps for finding the right niche, let's first understand why it's essential for your product business. In today's competitive market, targeting a specific niche allows you to focus your resources and efforts on a specific audience. By catering to their unique needs and preferences, you increase your chances of success and profitability.
Moreover, choosing the right niche enables you to differentiate yourself from your competitors. Instead of trying to appeal to a broad audience, you can laser-focus your marketing efforts and craft tailored messages that resonate with your target customers. This targeted approach helps build a loyal customer base and establishes your brand as an authority in your chosen niche.
Step 1: Identify Your Target Audience
The first step in finding the right niche is understanding your target audience. Conduct thorough market research to identify the demographics, psychographics, and pain points of your potential customers. By gaining insights into their preferences, challenges, and desires, you can uncover niche opportunities that align with your product offerings.
Utilize tools like surveys, interviews, and online analytics to gather data on your existing customers and target market. This information will help you create detailed buyer personas, which are fictional representations of your ideal customers. Understanding their motivations and behaviors will enable you to tailor your products and marketing efforts to meet their specific needs.
Step 2: Analyze Market Trends and Competition
Once you have a clear understanding of your target audience, it's time to analyze market trends and competition. Stay updated with the latest industry news, consumer preferences, and emerging technologies within your chosen industry. Identify any gaps or underserved areas that could present lucrative niche opportunities.
Additionally, conduct a competitive analysis to understand how other businesses in your industry are catering to the market. Identify their strengths, weaknesses, and unique selling propositions (USPs). This analysis will help you differentiate yourself by offering something unique and valuable.
Step 3: Evaluate Profit Potential
Before finalizing a niche for your product business, it's crucial to evaluate its profit potential. Look for niches with high demand and low competition. High demand signifies a market that is hungry for products or solutions, while low competition implies that you have a better chance of establishing a strong presence.
Consider factors such as market size, growth potential, pricing dynamics, and customer lifetime value. Conducting a thorough cost analysis will help you determine the profitability of entering a specific niche. Remember, the goal is to find a balance between market demand and your business's ability to meet that demand.
Step 4: Test and Validate
Once you have identified a potential niche, it's time to test and validate your assumptions. Develop a minimum viable product (MVP) or a prototype and gather feedback from your target audience. This feedback will help you determine if your product solves their pain points effectively and if they are willing to pay for it.
Use various marketing channels like social media, email marketing, and landing pages to reach your target audience and gauge their interest. Monitor customer responses, conduct surveys, and track conversion rates to validate your niche selection. Adjust your product and marketing strategies based on the feedback received to maximize your chances of success.
Step 5: Develop a Unique Value Proposition
Now that you have validated your niche, it's time to develop a unique value proposition (UVP) that sets your product apart from your competitors. Your UVP should clearly communicate the benefits and advantages of choosing your product over others in the market.
Consider factors like product features, pricing, customer support, and overall customer experience when crafting your UVP. Focus on solving your target audience's pain points and emphasize what makes your product exceptional. A compelling UVP will attract your ideal customers and position your product as the go-to solution in your niche.
Conclusion
Choosing the right niche for your product business is a strategic decision that can significantly impact your success. With Smartbiz Design's expert guidance, you now have the tools and knowledge to find a niche that aligns with your business goals and outshines your competitors.
Remember to continuously assess market trends, test and validate your assumptions, and adapt your strategies accordingly. By focusing on a specific niche, you can position yourself as a leader and drive profitable growth for your product business. Contact Smartbiz Design today to explore how our digital marketing solutions can help you conquer your chosen niche.