How to Pick a Font for Your Logo - Smartbiz Design
Jun 19, 2020
Blog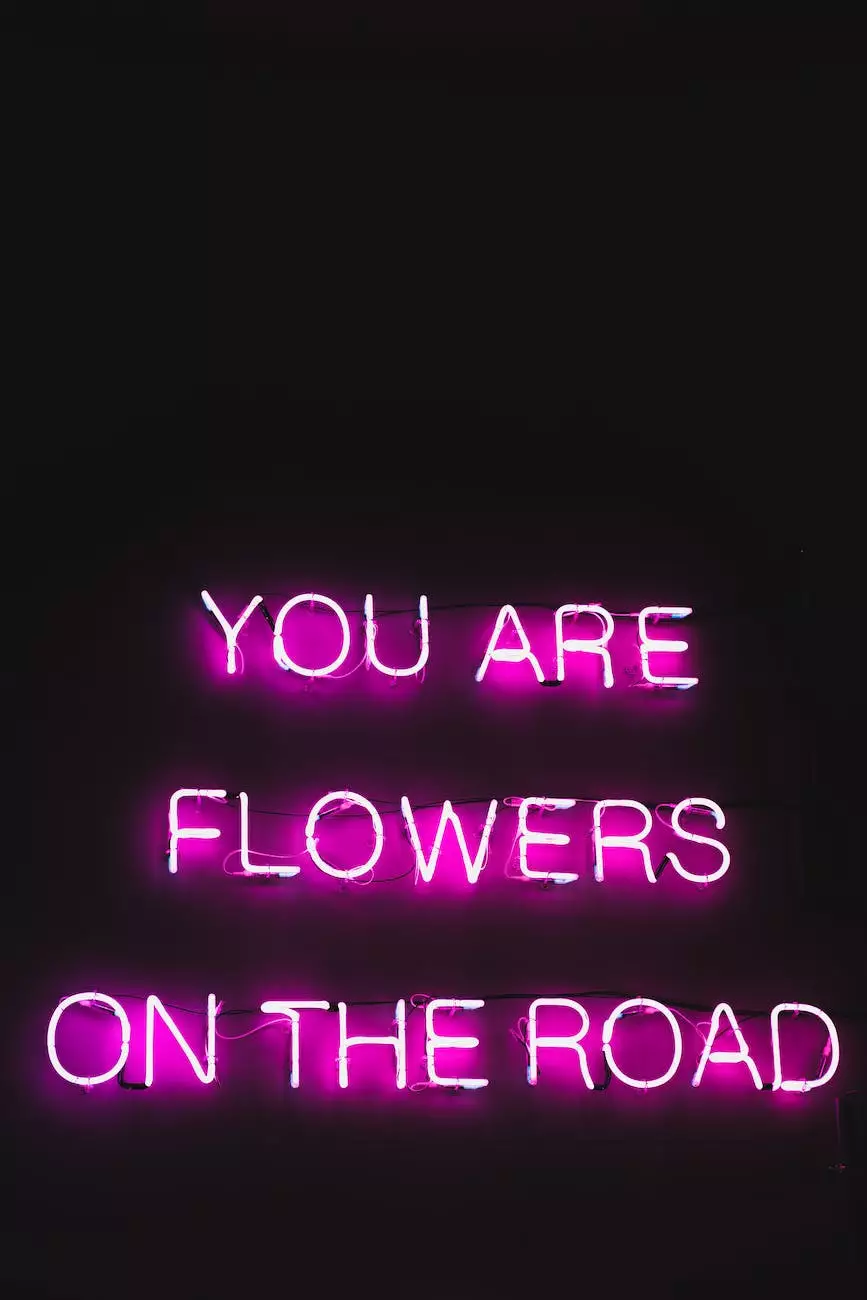 Choosing the right font for your logo is a crucial step in creating a memorable and impactful brand image. The font you select can significantly influence how your business is perceived by potential customers. At Smartbiz Design, we understand the importance of selecting the perfect font that aligns with your brand identity. In this comprehensive guide, we will walk you through the process of picking a font for your logo, ensuring that your business stands out from the competition.
The Impact of Typography on Your Brand
Typography plays a vital role in brand recognition and can evoke specific emotions and associations in the minds of your target audience. The font you choose should be consistent with your brand's personality, values, and industry. It should convey the right message and resonate with your target market.
1. Understand Your Brand Personality
Before diving into the world of fonts, it's important to have a clear understanding of your brand's personality. Are you aiming for a modern and professional image or a playful and creative vibe? Identifying your brand's personality will help you narrow down your font options.
2. Consider Brand Values and Industry
Take into account the values and mission of your business. If you are in the legal industry, for example, you may want to choose a font that exudes professionalism and trustworthiness. On the other hand, if you're in the entertainment industry, a more whimsical and eye-catching font might be appropriate.
Exploring Typography Styles
Typography can be categorized into various styles, each having its own unique characteristics:
1. Serif Fonts
Serif fonts are often associated with tradition, reliability, and authority. They feature small decorative lines or strokes at the end of the characters, such as Times New Roman. These fonts are commonly used in industries like law, finance, and professional services.
2. Sans-Serif Fonts
Sans-serif fonts are modern, clean, and minimalist. They lack the small decorative lines found in serif fonts. Popular examples include Arial and Helvetica. This style is often used by tech companies, startups, and brands aiming for a contemporary image.
3. Script Fonts
Script fonts mimic handwritten letters and convey elegance, creativity, and personalization. They are frequently used in industries such as fashion, beauty, and luxury brands. However, it's important to note that script fonts can be less readable at smaller sizes, so they may not be suitable for all applications.
4. Display Fonts
Display fonts are highly decorative and attention-grabbing. These fonts are popular for special occasions, events, or niche industries where you want your logo to stand out. They should be used sparingly and strategically to avoid overwhelming your design.
Font Pairing and Hierarchy
Once you have chosen a primary font for your logo, it's essential to consider font pairing and hierarchy. Using multiple fonts can add depth and interest to your design while establishing a hierarchy helps guide the viewer's attention.
1. Font Pairing
Pairing fonts involves selecting complementary typefaces that create a harmonious combination. Typically, one font is used for headlines or logos, and another font is chosen for body text or supporting elements. The key is to find a balance between contrast and consistency.
2. Hierarchy
Establishing a visual hierarchy ensures that important information stands out and is easily digestible for viewers. Use different font weights, sizes, and styles to create a clear distinction between headings, subheadings, and body text.
Testing and Refining Your Font Selection
Once you have narrowed down your font options, it's crucial to test and refine your selection. Consider the following steps to ensure you make the right choice:
1. Legibility and Readability
Check if your chosen fonts are legible and readable across different mediums and sizes. Remember that your logo may appear in various marketing materials, including websites, social media profiles, and print collateral.
2. Scalability
Ensure that your selected fonts can scale well without losing their integrity. Your logo should look equally appealing whether it's displayed prominently on a billboard or resized for a small business card.
3. Brand Consistency
Your chosen font should align with the rest of your brand's visual elements, such as colors, imagery, and overall design aesthetic. Consistency is key in creating a cohesive brand identity.
Conclusion
Picking the right font for your logo is a process that requires careful consideration and alignment with your brand's personality, industry, and target audience. At Smartbiz Design, we specialize in digital marketing services and can guide you through the entire logo design process. Contact us today to learn more about our expertise in creating visually striking and brand-aligned logos that will help your business soar.