Beauty Products Web Design AbsolutHeat
Nov 30, 2022
Blog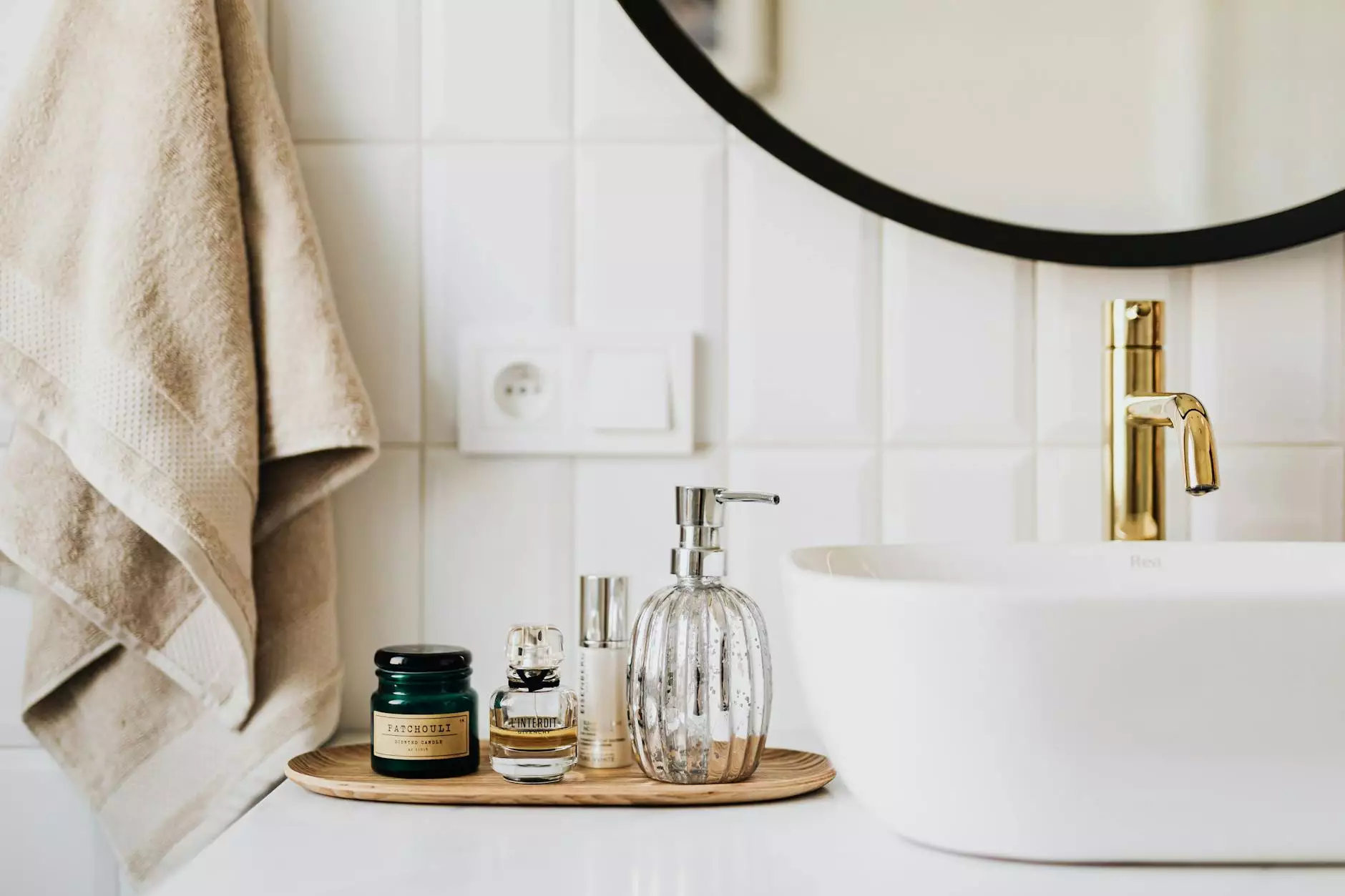 Welcome to Smartbiz Design, your leading partner in creating captivating web designs for beauty product businesses. With our expertise in the digital marketing space, we can help your brand stand out online while ensuring your website ranks at the top of search engine results.
The Impact of High-End Beauty Products Web Design
When it comes to beauty products, your online presence is crucial. In this digital age, consumers heavily rely on the internet to research and purchase their desired products. A visually appealing and user-friendly website is imperative to capture their attention and trust.
At Smartbiz Design, our team of talented designers and copywriters understand the unique requirements of the beauty industry. We know what it takes to create a website that not only showcases your products but also tells your brand story effectively.
Comprehensive Digital Marketing Services
Effective web design is just the beginning. Smartbiz Design offers a comprehensive range of digital marketing services tailored specifically for beauty product businesses. Our goal is to maximize your online visibility and drive targeted traffic to your website.
Keyword Research and Optimization
To make the most of your web presence, we conduct in-depth keyword research to identify the most relevant and high-traffic keywords in the beauty industry. By strategically incorporating these keywords into your website content, we ensure that your website ranks prominently on search engine results pages.
Content Development and Copywriting
Our team of expert copywriters creates compelling and informative content that engages your target audience. From captivating product descriptions to informative blog posts, we ensure that your website provides valuable information to potential customers, positioning your brand as an industry leader.
Search Engine Optimization (SEO)
Our SEO experts stay up-to-date with the latest algorithms and search engine guidelines to ensure your website ranks high on search results. We optimize various aspects of your website, including meta tags, headers, and image alt text, to enhance its visibility to search engines and boost organic traffic.
Social Media Marketing
We understand the power of social media in the beauty industry. Our team develops impactful social media strategies to increase brand awareness and engagement. By leveraging platforms like Instagram, Facebook, and Twitter, we connect your brand with your target audience, driving traffic to your website and increasing conversions.
Our Portfolio
Smartbiz Design takes pride in our extensive portfolio of successful beauty product web designs. We have worked with renowned brands in the industry, helping them achieve their online goals and surpass their competitors.
Case Study: AbsolutHeat
Our collaboration with AbsolutHeat, a leading beauty products manufacturer, resulted in a stunning web design that perfectly encapsulates their brand identity. By incorporating elegant aesthetics, user-friendly navigation, and seamless functionality, we created an immersive online experience for AbsolutHeat customers.
User-Centric Design
Understanding the importance of user experience, we designed AbsolutHeat's website with the customer journey in mind. Intuitive navigation, clear product categories, and detailed product descriptions ensure that visitors can easily find what they are looking for and make an informed purchase.
Mobile Optimization
In today's mobile-centric world, optimizing websites for mobile devices is crucial. AbsolutHeat's web design is fully responsive, ensuring an optimal user experience across all devices. Whether customers are browsing on their desktop, tablet, or smartphone, they can seamlessly access and explore the website.
Conversion-Oriented Approach
As experts in digital marketing, we understand the importance of converting website visitors into paying customers. With AbsolutHeat, we implemented various conversion optimization strategies, including prominent call-to-action buttons, customer testimonials, and a simplified checkout process that minimizes friction and maximizes conversions.
Outrank Your Competitors with Smartbiz Design
When it comes to beauty products web design and digital marketing, Smartbiz Design is your trusted partner. Our team of skilled professionals is dedicated to helping your brand rise above the competition and create a strong online presence.
Don't settle for an average website - let us create a high-end web design that not only showcases your beauty products but also helps you reach your target audience effectively. Contact Smartbiz Design today and take your online presence to new heights.