Fantasy Soccer App Development - Cost & Features
Sep 20, 2022
Blog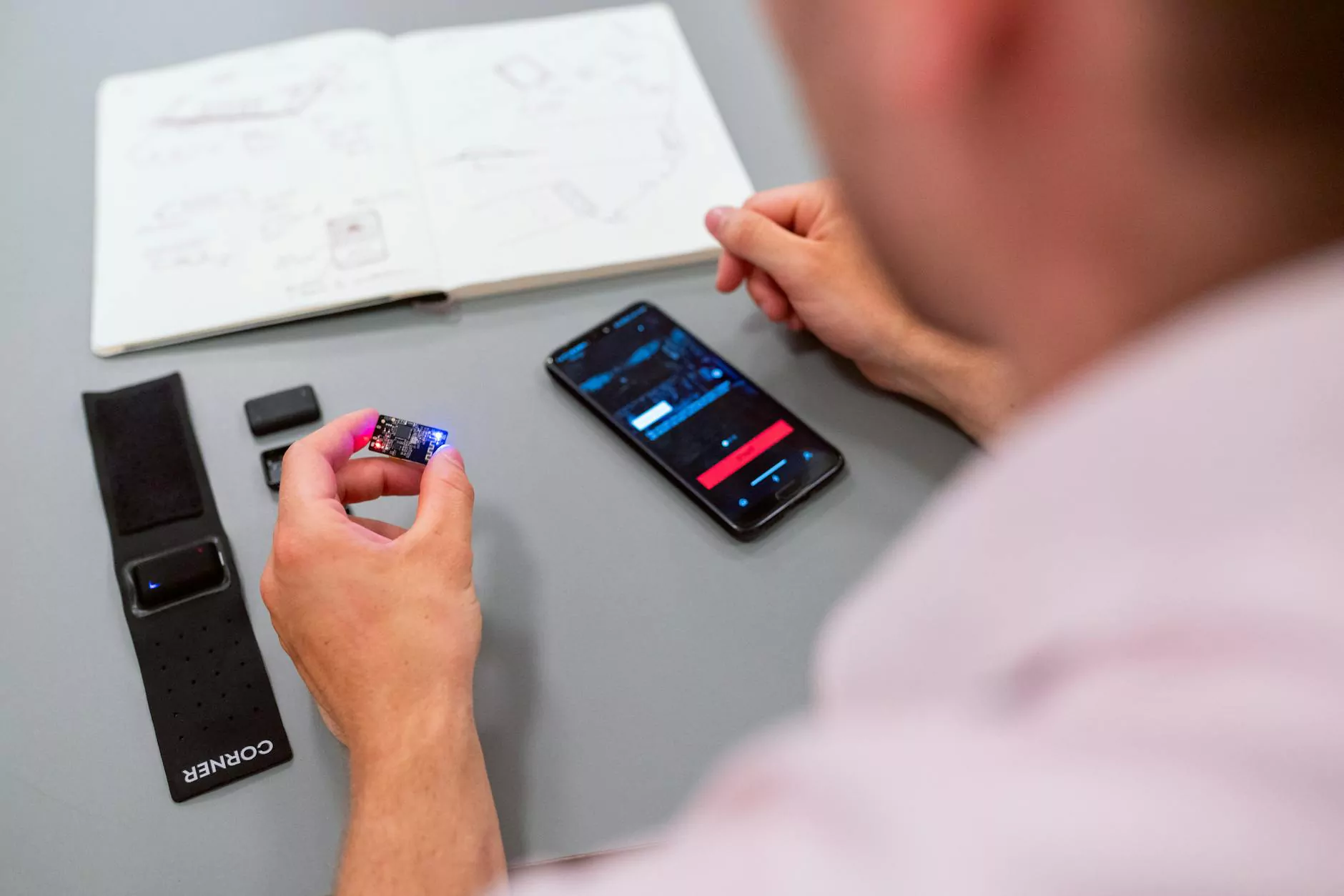 Introduction
Welcome to Smartbiz Design, your trusted partner in fantasy soccer app development. With our comprehensive expertise in digital marketing, we create top-notch solutions tailored to your unique business needs. In this article, we dive into the cost and features of fantasy soccer app development, providing you with valuable insights to gain an edge in the competitive world of online sports.
Why Invest in a Fantasy Soccer App?
In recent years, fantasy sports have gained immense popularity worldwide, captivating sports enthusiasts of all ages. The allure lies in the interactive and engaging experience it offers, allowing players to assemble their dream teams and compete against friends, colleagues, or even strangers. By investing in a fantasy soccer app, you can leverage this growing market and create a platform that not only drives user engagement but also generates revenue through advertisements, sponsorships, and in-app purchases.
The Cost of Fantasy Soccer App Development
When considering the cost of developing a fantasy soccer app, various factors come into play. The complexity of the app, its features, and the platform(s) it will run on all contribute to the overall cost. At Smartbiz Design, our experienced team analyzes your requirements, providing you with a customized quote that aligns with your budget and vision.
1. App Design and User Experience
A key aspect of successful fantasy soccer apps is their intuitive design and seamless user experience. Our design experts at Smartbiz Design work closely with you to create a visually appealing and user-friendly interface that keeps players engaged and excited.
2. Player Features
Enhancing the overall experience for soccer fans, player features form an essential part of fantasy soccer apps. These features can include player statistics, injury updates, news feeds, and real-time match tracking. Our team integrates these features flawlessly, ensuring your app stands out from the competition.
3. Team Management
To maximize user engagement, fantasy soccer apps allow players to manage their teams by selecting players, making transfers, and strategizing for upcoming matches. Smartbiz Design creates a robust team management system that provides users with a smooth and immersive experience.
4. Social Features
Incorporating social features in your fantasy soccer app not only boosts user engagement but also promotes user acquisition through word-of-mouth referrals. Features like chat rooms, leaderboards, and direct messaging enhance the interactive nature of the app, building a thriving community of soccer fans.
Creating an Edge with Smartbiz Design
Choosing the right partner for fantasy soccer app development is crucial to ensure success in the competitive digital marketing landscape. Smartbiz Design offers exceptional expertise and dedication to designing and developing cutting-edge solutions for businesses in the sports industry.
1. Industry Experience
With several years of experience in the digital marketing industry, Smartbiz Design understands the intricacies of building successful fantasy sports apps. We stay up-to-date with the latest trends, ensuring that your app stands out and attracts a wide user base.
2. Customization and Scalability
At Smartbiz Design, we believe in tailoring our solutions to meet your unique business requirements. Our app development process involves thorough consultation to ensure that the final product reflects your brand identity and objectives. Additionally, our solutions are scalable, allowing for future enhancements as your user base grows.
3. SEO Optimization
Being a digital marketing agency, Smartbiz Design incorporates search engine optimization (SEO) best practices into the development of your fantasy soccer app. This ensures that your app receives high rankings on search engines, attracting organic traffic and driving user acquisition.
4. Analytics and Performance Tracking
Understanding user behavior and measuring app performance are essential for continuous improvement. Smartbiz Design integrates advanced analytics tools into your fantasy soccer app, providing you with valuable insights to optimize user engagement and monetization strategies.
The Future of Fantasy Soccer Apps
The future of fantasy soccer apps is incredibly promising, with the market projected to experience significant growth in the coming years. By partnering with Smartbiz Design, you position yourself at the forefront of this digital revolution, capitalizing on the power of fantasy sports to engage users and create lasting brand loyalty.
Contact Smartbiz Design Today
Ready to take your fantasy soccer app idea from concept to reality? Contact Smartbiz Design today to discuss your project requirements and get a personalized quote. Our dedicated team is committed to transforming your vision into a high-performing app that captivates soccer fans worldwide.