Cell Phone Tracker App Development - Cost & Key Features
Sep 24, 2020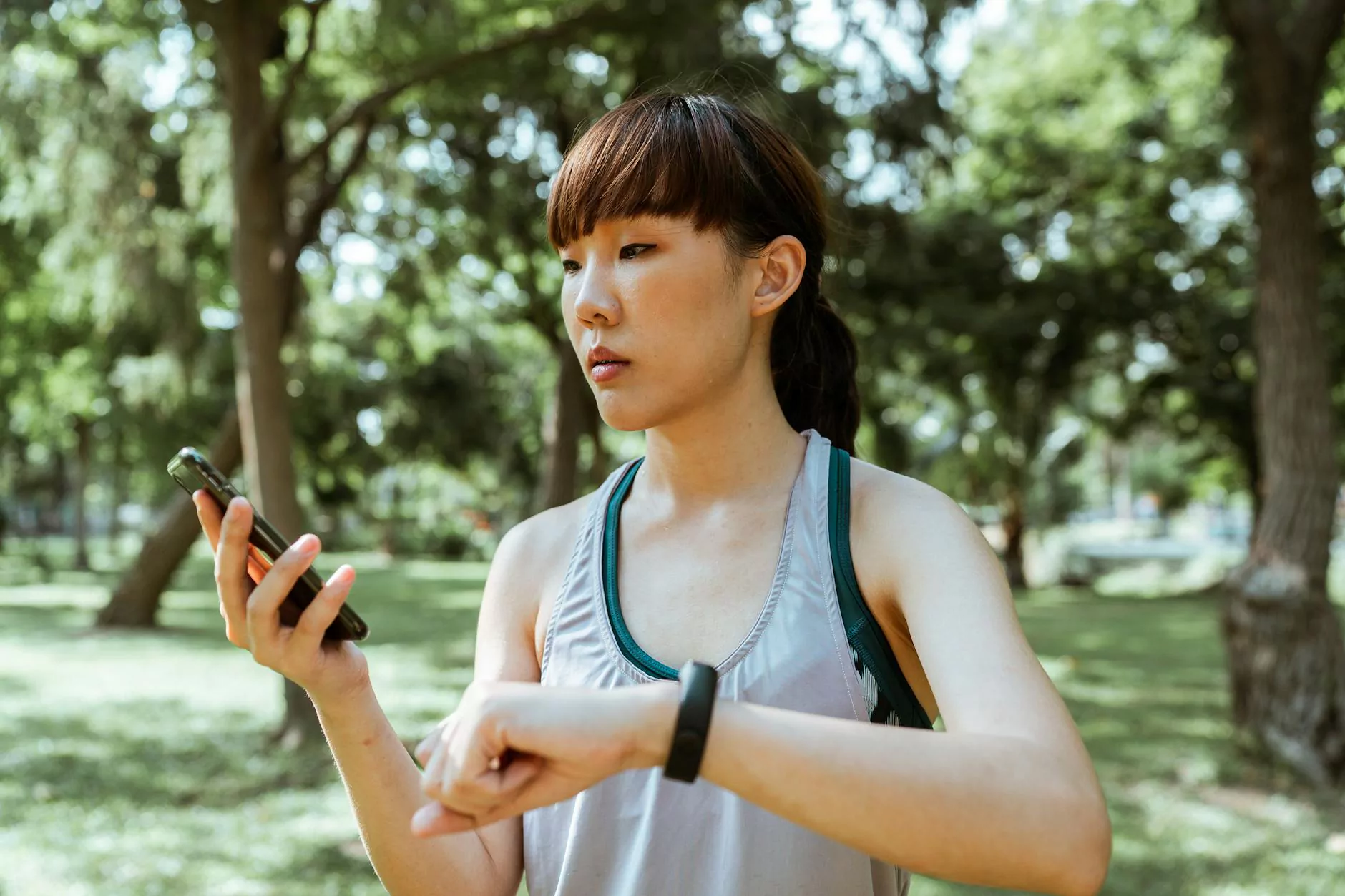 Are you looking to develop a top-notch cell phone tracker app? Look no further! Smartbiz Design is a leading provider of innovative and reliable app development solutions in the business and consumer services - digital marketing category. In this article, we will discuss the cost and key features of our exceptional cell phone tracker app development services.
The Importance of Cell Phone Tracker Apps
In today's digital age, cell phone tracker apps have become essential tools for individuals and businesses alike. From concerned parents monitoring their children's activities to employers keeping track of company devices, these apps offer a wide range of benefits. With our expertise in cell phone tracker app development, we can help you create a powerful and user-friendly solution that meets your specific needs.
Cost of Cell Phone Tracker App Development
At Smartbiz Design, we understand the significance of affordability without compromising on quality. When it comes to the cost of cell phone tracker app development, several factors come into play, such as:
App complexity
Features and functionalities
Design requirements
Integration with third-party APIs
Security measures
Platform compatibility
Ongoing maintenance and support
As every project is unique, we provide personalized quotes tailored to your specific requirements. Our transparent pricing structure ensures that you receive an accurate estimate based on the complexity and scope of your cell phone tracker app development project. Contact us today for a detailed consultation and a comprehensive cost breakdown.
Key Features of Our Cell Phone Tracker Apps
Our cell phone tracker apps are designed to deliver exceptional functionality and user experience. Here are some key features you can expect from our development services:
Real-time Location Tracking
With our app, you can have real-time access to the GPS location of the target device. This feature enables you to track your loved ones' whereabouts or monitor the movement of your company's assets.
Geofencing
Set virtual boundaries with our geofencing feature. Receive instant notifications whenever the target device enters or exits a designated area. This is particularly useful for parental control or fleet management purposes.
Call and Message Monitoring
Our cell phone tracker app allows you to monitor incoming and outgoing calls, as well as text messages. Keep an eye on your children's communication or maintain efficient communication within your organization.
Web and App Activity
Gain insights into the target device's web browsing history and app usage. This feature enables you to identify potential risks or excessive usage patterns.
Remote Control and Data Wiping
In case of loss or theft, our app offers remote control features. You can remotely lock the device, wipe sensitive data, or even trigger an alarm, ensuring the safety of your information.
Why Choose Smartbiz Design for Cell Phone Tracker App Development?
When it comes to developing a cell phone tracker app, Smartbiz Design stands out from the competition. Here's what sets us apart:
Expertise and Experience
With several years of experience in app development, we possess the expertise to create cutting-edge solutions that meet your specific requirements.
Customized Solutions
We understand that different clients have different needs. Our team of skilled developers takes the time to understand your goals and preferences, delivering tailor-made solutions.
User-friendly Interface
We prioritize user experience and ensure that our cell phone tracker apps feature intuitive interfaces, making them easy for anyone to navigate and use.
Reliability and Support
Our commitment to excellence doesn't end with app development. We provide reliable ongoing support, ensuring the smooth functioning of your cell phone tracker app.
Don't settle for subpar cell phone tracker app development services. Choose Smartbiz Design for a high-quality, feature-rich solution that exceeds expectations. Contact us today to discuss your project requirements and get started on creating your perfect cell phone tracker app!