Best Calorie Counter Apps to Measure your Calorie Intake
Feb 5, 2020
Blog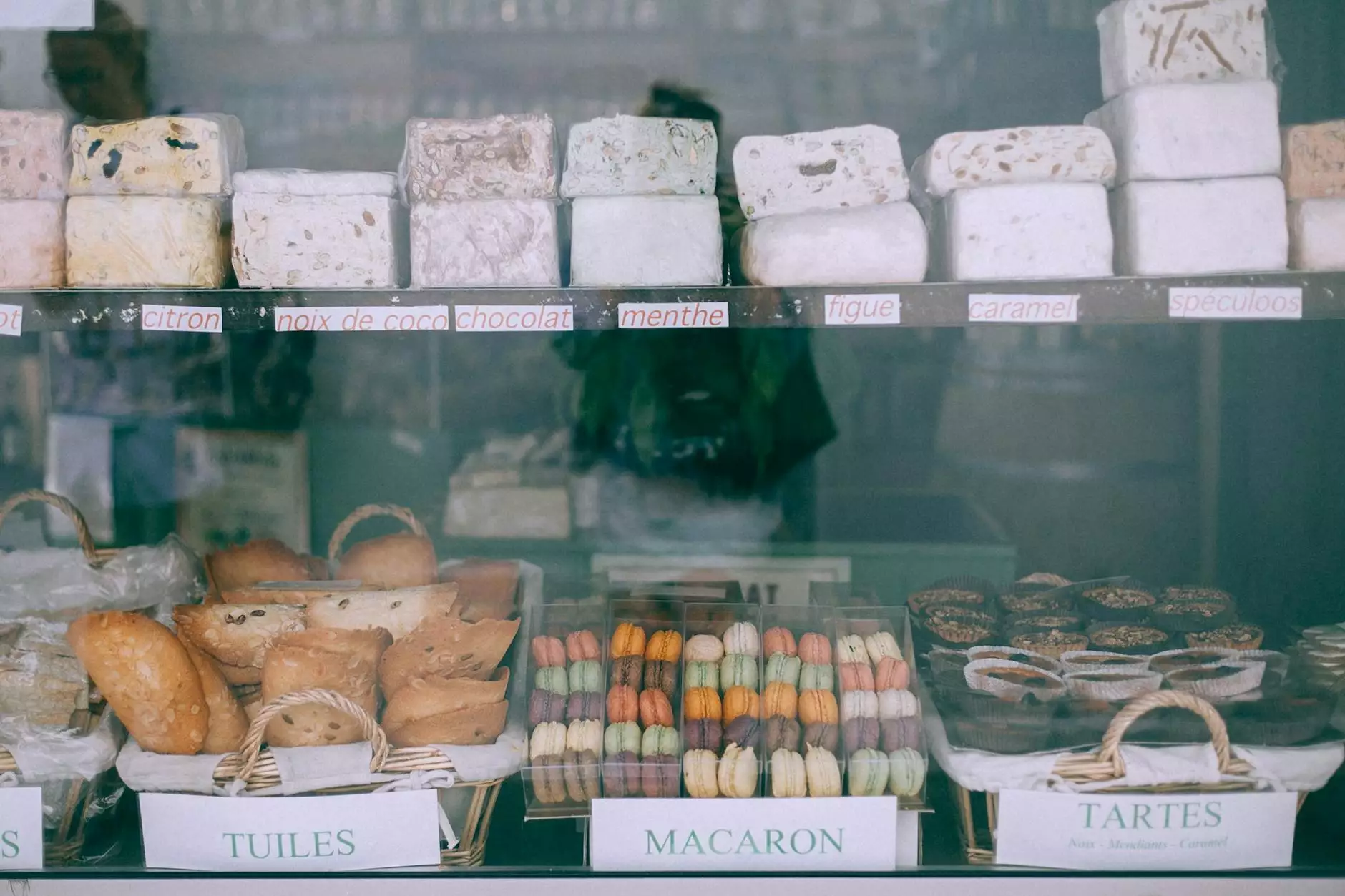 Welcome to Smartbiz Design, your ultimate source for all things digital marketing in the business and consumer services industry. In this article, we will present to you an extensive list of the best calorie counter apps available in the market. When it comes to tracking your calorie intake, these apps offer a range of features and functionalities to help you achieve your fitness goals.
1. Calorie Counter by MyFitnessPal
If you are searching for a comprehensive and user-friendly calorie counter app, look no further than Calorie Counter by MyFitnessPal. With over 6 million foods in their extensive database, this app allows you to track and monitor your calorie intake with ease. Not only can you log meals and track your progress, but you can also connect with other users for added motivation and support.
2. Lose It!
Lose It! is another popular calorie counter app that provides users with an effective way to manage their weight and reach their dietary goals. With its simple and intuitive interface, this app allows you to easily log your meals, set personalized goals, and track your progress. Additionally, Lose It! offers a barcode scanner feature, making it convenient to log packaged foods accurately.
3. MyPlate Calorie Tracker
MyPlate Calorie Tracker, developed by LIVESTRONG.COM, provides a holistic approach to tracking your calorie intake. This app not only allows you to log your food consumption but also offers access to personalized meal plans and expert advice. With its extensive library of recipes, users can find inspiration to create delicious and nutritious meals while effectively managing their calorie intake.
4. FatSecret
FatSecret is a comprehensive calorie counter app that boasts a vast database of food items, making it easier for users to track their calorie consumption accurately. The app allows you to log your meals, scan barcodes, and even customize your diary to fit your specific dietary requirements. Additionally, FatSecret offers a community aspect, where users can connect, share tips, and support each other in their fitness journeys.
5. YAZIO
YAZIO is a feature-rich calorie counter app that offers a range of tools to monitor your calorie intake and manage your nutritional goals. With its user-friendly interface, you can effortlessly track your meals, set goals, and analyze your progress through detailed nutritional insights. Moreover, YAZIO provides various meal plans tailored to different dietary preferences, ensuring that you can achieve optimal results based on your specific needs.
6. Cronometer
Cronometer is a popular choice among fitness enthusiasts and health professionals for its accuracy and extensive nutrient database. This app allows you to track not only your calorie intake but also your macronutrient proportions, ensuring a well-balanced diet. With its premium features, such as customizable targets and trend analysis, Cronometer is an excellent option for individuals seeking to optimize their calorie management.
7. Fooducate
Fooducate is not just a calorie counter app; it promotes overall healthier eating habits by focusing on the quality of food consumed. With its unique grading system, Fooducate provides users with insights into the nutritional value of various foods. The app offers personalized recommendations, healthy recipes, and a community platform to share experiences and knowledge on leading a more wholesome lifestyle.
8. Noom
Noom takes a holistic approach to weight management, combining personalized coaching, accountability, and a calorie counter app all in one. With its habit-tracking feature and expert guidance, Noom aims to help users make sustainable lifestyle changes rather than simply focusing on calorie tracking alone. This comprehensive approach makes Noom an excellent choice for individuals looking for long-term success in their fitness journey.
Conclusion
In conclusion, choosing the right calorie counter app can significantly impact your ability to track and manage your calorie intake effectively. With our comprehensive list of the best calorie counter apps available in the market, you can find the perfect app to suit your dietary goals and preferences. Whether you prioritize extensive food databases, personalized meal plans, or community support, these apps offer a variety of features to help you achieve your fitness aspirations.
Remember, it's essential to consult with a healthcare professional or registered dietitian before making any significant dietary changes. These apps can be useful tools, but they should complement a balanced and nutritious eating plan that aligns with your individual needs. Start your journey towards a healthier lifestyle today with the best calorie counter apps!